Houthis incur casualties after escalating their attacks in Hodeidah
&nbsp&nbsp نشوان نيوز - الحديدة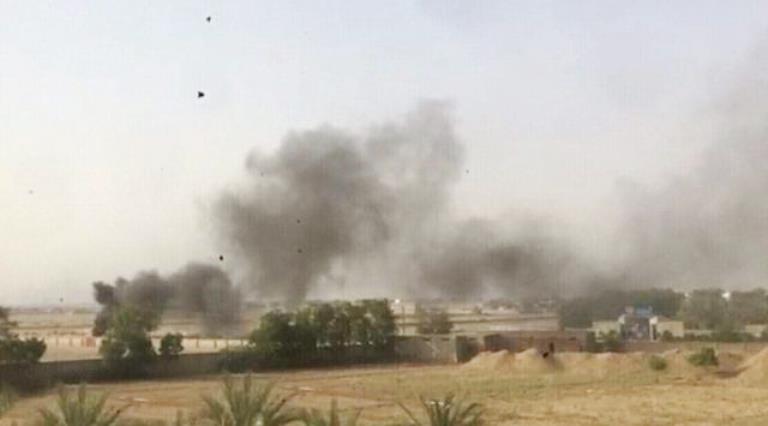 The Houthi attacks in Hodeidah, western Yemen, have resulted in dozens of their militants killed and wounded
---
Local and military sources in Hodeidah governorate in western Yemen said that the recent Houthi militia attacks in the city claimed dozens of dead and wounded among the group's militants during confrontations with the joint government forces.
The sources indicated that, during the past 48 hours, ambulances transported more than 100 dead and wounded, and they were taken to hospitals in the city and under the control of militias.
The development came in light of the escalation taking place on the southern fronts of Hodeidah, where the Houthis launched attacks, according to government forces, with various weapons and brought reinforcements to achieve progress in the separate contact areas in the Al-Draihemi District and Kilo 16.
While the joint forces said that the attack, in which the Houthis used "All their weight" ended in failure, clashes have continued sporadically in separate parts south of Hodeidah for days. Details about the losses of the government side, and among civilians, were not immediately available.
The Houthis control most of the directorates of Al Hudaydah Governorate and its center, in return for government forces' control of large parts of the districts in the south of the governorate, up to parts of the city.
Since the signing of the Stockholm Agreement on Hodeidah under the auspices of the United Nations envoy to Yemen Martin Griffiths, violations of the ceasefire continue to rise at a rate that increases from time to time, and the government says that the agreement has turned into a cover for the continued control of the Houthi rebels in the city.
Automatic translation (experimental) –  The original text is in Arabic