Yemen
completion exchange prisoners and detainees via icrc in yemen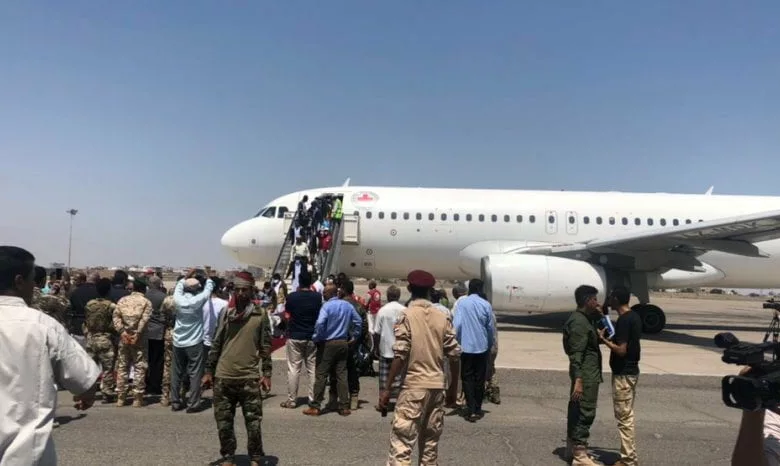 The completion of the exchange of prisoners and detainees in Yemen via icrc between Sana'a and Aden, with the exception of 22 detainees
---
On Friday, the International Committee of the Red Cross announced the completion of the exchange of prisoners and abductees in Yemen, after dozens of detainees were transferred between Sana'a and Aden.
The committee stated in a statement, a copy of which was shared with Nashwan News, that it transported 352 on board two planes from Sanaa airport to Aden and back, in cooperation with the Yemeni Red Crescent.
The new group, released by the Houthis, includes prisoners from the southern resistance and the joint forces on the western coast.
The ICRC said that we confirm that, in cooperation with the Yemeni Red Crescent, we have facilitated the release and transfer of 352 former detainees between Aden and Sana'a.
The Red Cross said, "We are happy to see the release of 1056 people and the completion of the release and transfer of former detainees, which was carried out in cooperation with the Yemeni Red Crescent and the Saudi Red Crescent."
"We are encouraged by this success and hope that it is the first step in a series of steps to come towards the transfer and release of more detainees," he added.
It was scheduled that 1081 people would be released, but the government side revealed the Houthi's refusal to release 11 people, and the government side responded in kind.
The mutual release process today came to complete the process that began yesterday, Thursday, as five Red Cross aircraft transported more than 700 prisoners and detainees between Sanaa and Seiyun Airport in Hadramout Governorate and the Saudi capital, Riyadh.
Automatic translation (experimental) –  The original text is in Arabic